Go To Team Atlanta Crew | Capitol Records – Lil Baby Dance Video
Hitting the woah: one of hip hops most viral dances of the year. No one's exactly sure where it got its start, however rappers across the country are integrating it into their music in their own unique ways. 
Rapper Lil Baby is combining the viral dance with a melodic flow in his new single "Woah." The new single was an instant hit and remains on Billboard's Top 100 Hits even weeks after it's release! Lil Baby chose to film the music video in his hometown of Atlanta and rounded up some of his friends to take part in the video!
Go To Team's Atlanta cameraman, Nate Silverman, had the opportunity to join Capitol Records and shoot the behind the scenes shots for the Woah music video, as well as, the Dance Video, posted on YouTube!
The video features cars drag racing all around the ATL rapper, while his friends and crew break out into a series of dances hitting the Woah. The video features cameos from other rappers like  Lil Durk and Lil Marlo and even some of the rappers family members make an appearance!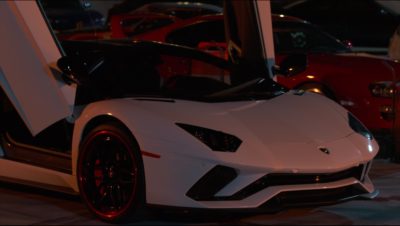 Nate used a Sony F5 camera and an A7s MK II with Canon L-series lenses to capture the cars drifting around the rapper and friends and everyone breaking out into dance. 
Thank you to Capitol Records to letting Go To Team's video camera crews be apart of this awesome music video! We look forward to working with you again on future projects. 
View the video below!