Go To Team Nashville Crew | Monday Night Football
Is it Monday yet? We're ready for football!
Our Nashville cameraman Peter Leininger worked with ESPN and the Tennessee Titans recently on a shoot for this coming season's Monday Night Football graphics package.
Our crew got to film a bunch of the Titans players going through poses that will be used for player introductions and spotlight pieces on ESPN's broadcasts during the upcoming NFL season. The players were filmed against a green screen that will be replaced with the chosen background in editing based on the story.
The shoot was filmed using an Arri Alexa Mini, to ensure the highest quality picture and keep a compact device to make moving around the space easier. Lighting was provided using Kino lights and a Litemat 4 to get the players brightly lit so they will stand out against the digitally added background.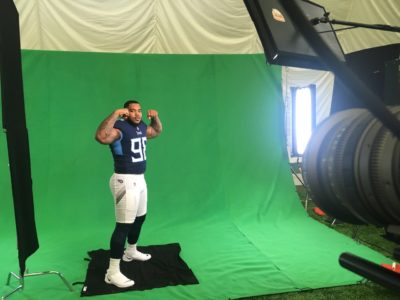 Our crew had a great time working with ESPN and the Titans organization, and we hope to work together again in the future!