NYC DP helps UTA on Project Impact
NYC DP David Romain helped out our great client of UTA on their Project Impact event: a day from which they close down all their offices. All staff is required to commit to various community services activities across 5 locations.
Here in New York City we started off at City Harvest. Where participants helped packing apples to be donated. The next location was a middle school where participants partner with students to make one of kind kites and puppets.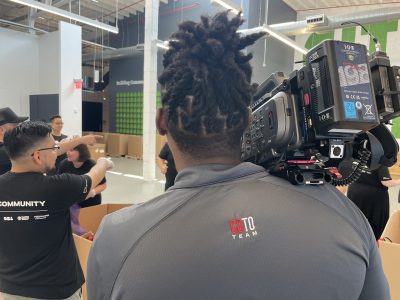 Check out one of the social pieces from UTA from their project impact day in NYC below 
https://www.instagram.com/reel/Ctju2PVAn6D/?igshid=MTIzZWMxMTBkOA%3D%3D